What a marvellous bulb garlic is. Part of the lily or allium family, there are many people who just would not be without it.
Now widely used in cookery, it is particularly popular in Asia and in the Mediterranean countries, although it is used almost everywhere. There are in the region of 40 different types currently available in the UK, most of which can be domestically grown. In the Far East, it is still used as part of traditional medicine practices. Garlic is available on Schwartz in many forms, click here to explore them all!
Fresh Garlic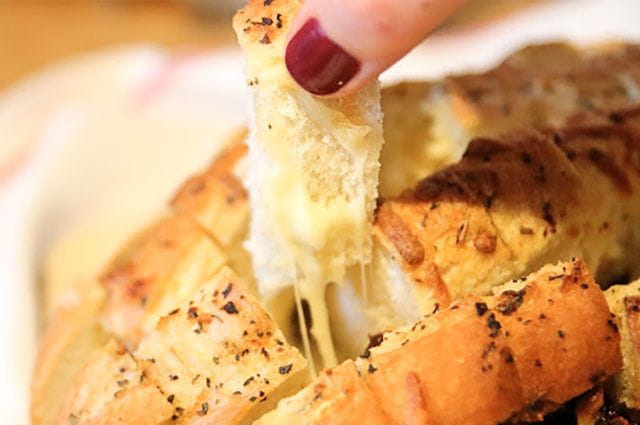 Garlic sold in supermarkets and greengrocers in single bulbs, bunches and plaits is mistakenly called 'fresh', when it is not – it has already been dried, even though each individual clove looks fresh when peeled. Fresh garlic is called 'green' or 'wet' and is only available seasonally (July to October), unlike dried which is readily available all year round. Fresh garlic has a much milder flavour and can be finely sliced or grated into a variety of dishes such as salads, vegetables and of course, garlic bread. Pasta dishes can also benefit from fresh garlic. Why not try our Caprese Cheesy Garlic bread?
Another way of using fresh garlic is to make garlic oil or garlic confit. Garlic oil can be wonderful drizzled over a hearty pasta, pizza or put into a casserole. It can also be used by stirring into vegetables for that extra flavour and seasoning.
Garlic Confit
Slow cooking garlic in olive oil to make it beautifully tender and sweet is well worth the effort. Once cooked, it has a multitude of purposes, and can be a good addition to any vegetable, salad, pasta, dip, meat or fish dishes.
Try crushing the cooked cloves to a paste and stirring through mashed potato or other vegetables such as celeriac, cauliflower or any of the squash family. It truly is delicious.
One of the tastiest salads is Panzanella, made with ripe and sweet sliced tomatoes, torn bread and herbs such as basil. Chop a few of the garlic cloves from the confit and stir through the salad with just a little of the oil. It is pure heaven, and makes this rustic, peasant salad luxurious and full of flavour.
Try livening up a bean dip with a little garlic paste – it works wonders.
Minced Garlic
Perfect for accentuating the flavour of 'saucy' dishes such as casseroles or stews, minced garlic goes well with other Schwartz herbs and spices, particularly thyme, oregano and smoked paprika in our
Spanish Chicken recipe
. Do remember though, that with every form of dried garlic, to us it up as soon as possible, as it will lose it's flavour and intensity eventually.
Garlic Powder
One of the handiest seasonings to keep in your cupboard. It is a more subtle way of seasoning and does not have the rawness or pungency that can come with some varieties of fresh garlic. That does not mean to say that it is weak, it has a lot of intensity as it has been dried. It is ideal to use in dry rubs for marinating meat such as steak or chicken (and lamb) or sprinkling into stews and casseroles.
Use garlic powder mixed with breadcrumbs and herbs to coat a chicken escalope (very Milanese). It helps provide a tasty, crunchy coating for the meat and is very easy to pan fry. Or if you fancy a street food version from West Africa that you can make it home, try the West African Suya Spice blend on a variety of meats.
Garlic Granules
If you love the taste of the sunny Provencal region of France, you will certainly love our mushroom dish. Using garlic granules to flavour this recipe will transport you straight to Provence and conjure up a picture of rolling lavender fields, sunshine and of course – delicious food! When at home, try coating roast potatoes in garlic granules, they go beautifully with roast lamb or lamb cutlets. Dried to perfection, these granules are versatile and can be used in most dishes.
The health properties of garlic
Garlic will keep your heart healthy and in its raw form will help fight of infection. It is also active in lowering blood pressure and regulating cholesterol levels. When cooked though, some of these health giving properties will be reduced.
This versatile flavour is used to complement a huge variety of savoury dishes including all kinds of meat and roast potatoes. We only crush and dry fresh whole garlic cloves for a sweet and strong flavour. Our convenient-to-use garlic has a beautifully crisp aroma and classic taste to finish your dishes with fantastic flavour.