11 Handy Tips To Help Boost Your Health And Happiness Whilst At Home
As seen on

Simple, more healthful food and little lifestyle changes can help to make a big difference.
Turmeric tea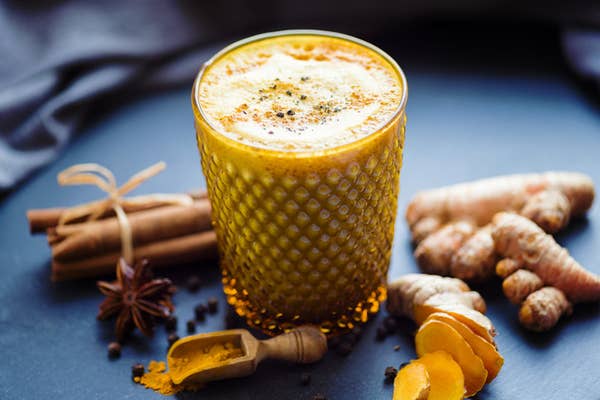 Drink a turmeric tea to spice up your health kick.
This delicious Schwartz turmeric tea is a brilliant alternative to your morning coffee. It's simple to make and can be enjoyed both hot or iced (just let it cool in the fridge and add ice). If you want to give your tea a little fiery twist, try adding a dash of Schwartz Cayenne Pepper.
Breakfast bowl smoothie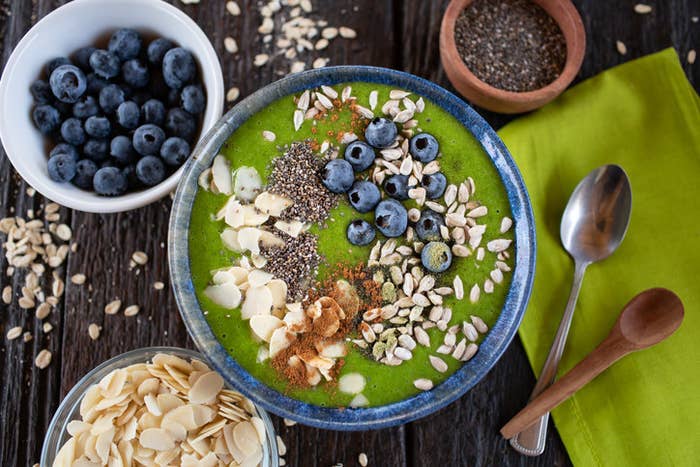 Start your day off on the right foot with this invigorating breakfast bowl smoothie.
This breakfast bowl is bursting with flavour and goodness that will set you up for the day ahead. Smoothies are extremely versatile and a great way to get your much needed five-a-day, plus you can always switch out ingredients to suit your tastes, or with whatever you happen to have in your cupboard at home. Chia seeds can be used to add a protein boost and sprinkling in some cinnamon as a replacement for sugar can give your smoothie a little sweetness without adding too many calories.
Veggie Cajun breakfast bean burrito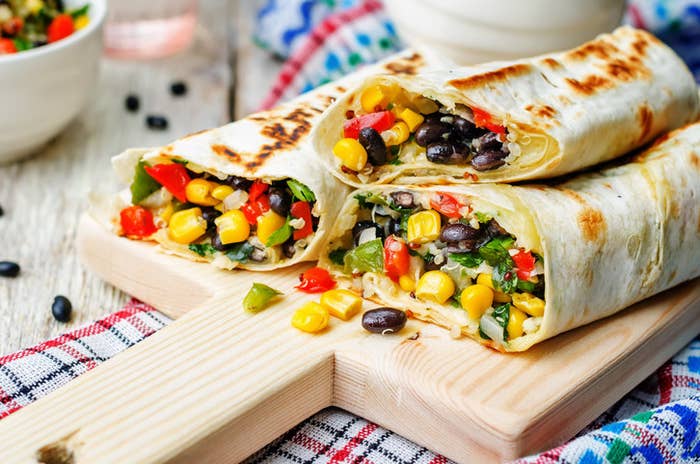 Or if you're looking for something a little more hearty, look no further than this nutritious veggie Cajun breakfast bean burrito.
Breakfast needn't be boring and with this delicious breakfast burrito, you'll be left feeling satisfied and ready to take on the day. Add onion, garlic, and pepper to a large frying pan and cook for 3–5 minutes. Add in a healthy amount of crumbled tofu, black beans, and Schwartz Cajun Seasoning for a peppery kick. Cook for an additional 5 minutes, wrap that bad boy up and enjoy!
15 minute workout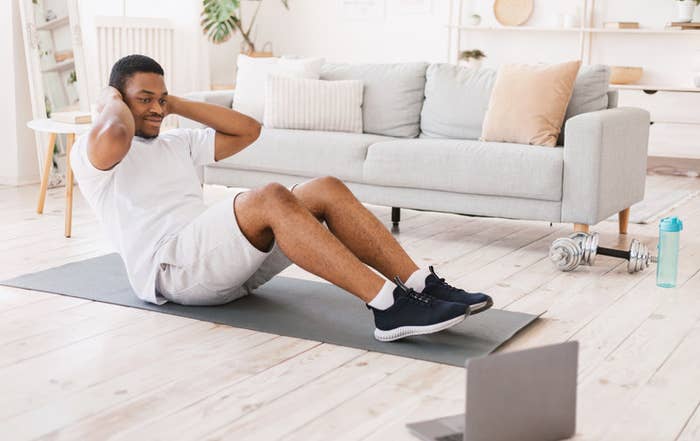 Take just 15 minutes out of your day for a very simple (but effective) workout routine.
By doing a more targeted full body routine that concentrates on key areas, you can really feel the benefit without having to do really long workouts that can sometimes feel intimidating. Opt for circuits of 4 or 5 different exercises that use multiple muscle groups — like press-ups or burpees. Instead of doing a certain number of reps, do each exercise for a short amount of time, this will take the pressure off if you are just getting back into exercise, and you will naturally be able to accomplish more reps once you become more comfortable. Doing 40 seconds per exercise with a 20 second rest in-between is a good place to start.
Make a macramé pot holder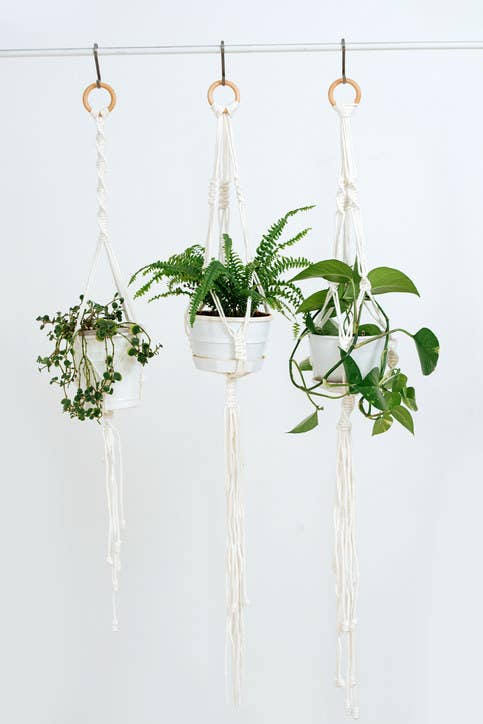 Put your mind to good use and give your houseplants a new lease of life by making a macramé pot holder.
Macramé is a crafting technique that uses knots as opposed to knitting or weaving to create a piece of textile. The technique has received a big resurgence over the last couple of years and a macramé plant holder can be really easy to make using a simple pattern. This project can breath new life into your space, and the process can be extremely therapeutic and a great way to unwind after a difficult day. Make a plant holder to suit your personality by using different coloured threads or adding small accents like beads. You can even upcycle your old clothes — try making your macramé out of an old shirt to give it a new life!
Beautiful calligraphy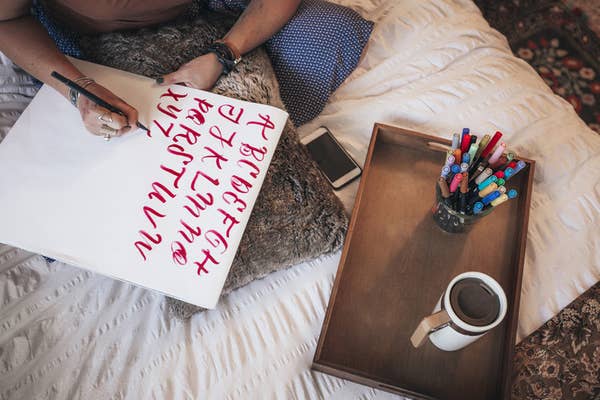 Learn how to write beautifully by taking up calligraphy.
Practicing calligraphy enables you to create beautiful lettering that you can use to make things like personalised greeting cards. It is an extremely mediative action that people have been practicing for thousands of years — making it a great activity to keep your mind active.
Piri Piri chicken Buddha bowl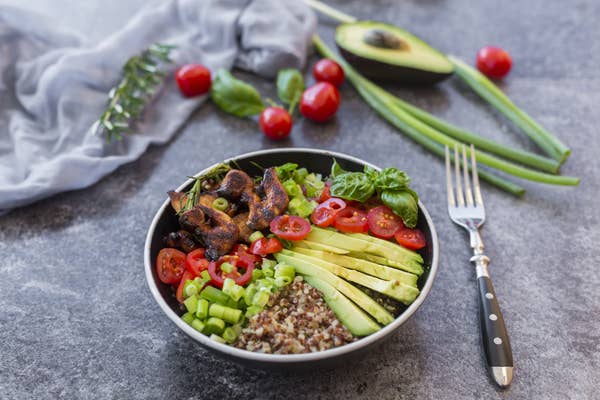 Struggling for lunch ideas? This grilled piri piri chicken Buddha bowl is packed full of yummy goodness.
Simple and nutritious food doesn't have to lack taste. This piri piri chicken Buddha bowl is packed full of mouthwatering flavours that will leave you craving more. In a large bowl mix together kefir and Schwartz piri piri seasoning (if you don't have kefir, natural yoghurt is a good alternative). Coat the chicken in your mixture and fry for around 8–10 minutes. Meanwhile mix together kefir, lime juice, and mango chutney for the dressing. Once your chicken is cooked, assemble your Buddha bowl using a base of grains (something like quinoa works well), add your desired vegetables and chicken on top, and drizzle on your dressing to finish.
Spinach and ricotta tortilla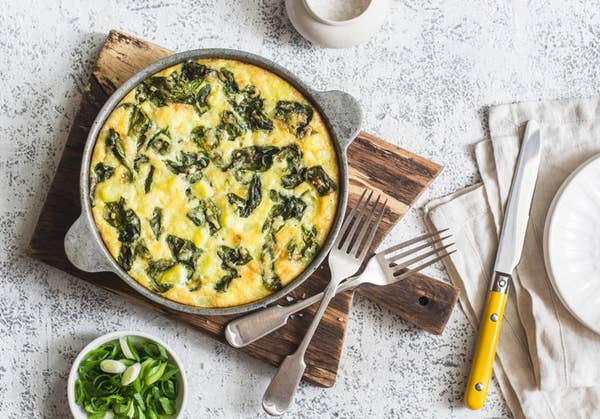 And for a vegetarian alternative, try making this protein-packed spinach and ricotta tortilla.
It can sometimes be hard to think up exciting healthy lunches, especially whilst you are working. This spicy spinach and ricotta tortilla is full of delicious punchy flavours and simple to make. Schwartz curry powder and paprika give the dish a fiery kick, whilst the spinach is an excellent source of vitamins and counts as one of your five-a-day.
Desk yoga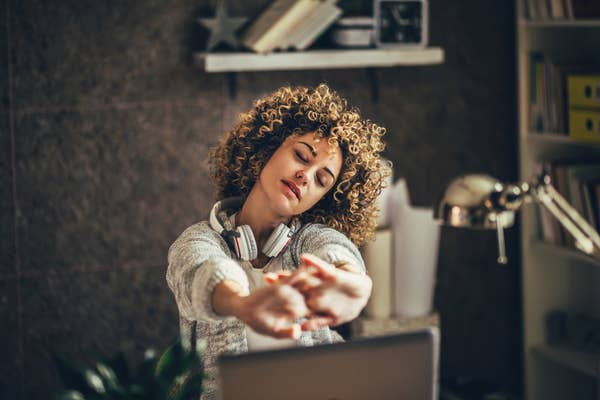 Keep yourself active throughout the day by doing some desk yoga.
Working at a computer or desk for long hours can take its toll on your body, but by incorporating some yoga poses that you can do at your desk at regular intervals, you can take a well-earned break and keep your body healthy. Simple poses like locking your fingers and stretching your arms out over your head for a few seconds can have great benefits.
Play chess like a grand master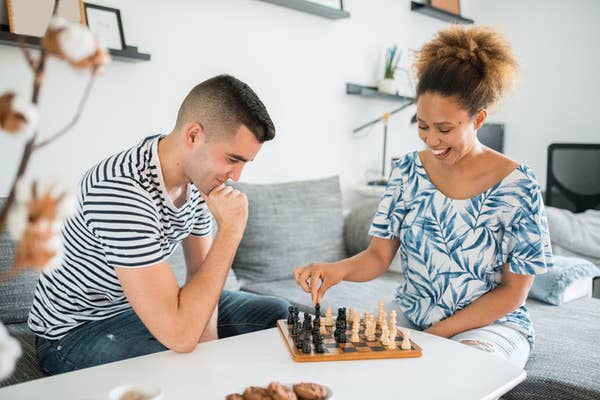 Unlock your inner tactician and learn how to play chess like a grand master.
Chess is the perfect game for flexing your mental muscles. With thousands of combinations and outcomes, you can spend hours wrapping your head around all the different moves. Grab your old board out of storage or load up a game online and get strategising.
Slow-cooked chicken curry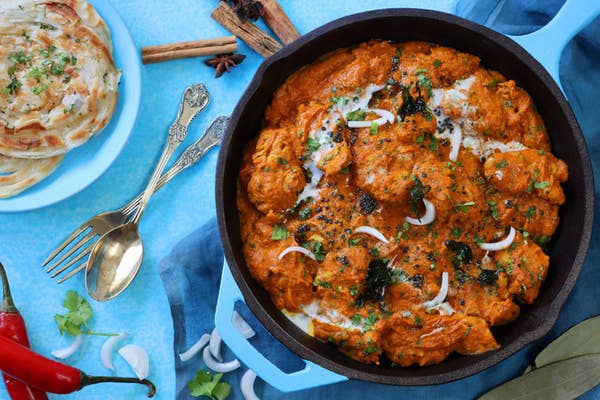 If you're feeling a bit low, treat yourself to something wholesome and comforting by making this slow-cooked chicken curry — it's easy to make and chock-full of delicious aromatic spices.
Slow cooker meals are extremely simple to prepare. Cooking over a longer period at lower temperatures helps to bring out the mouthwatering flavours of your dish. As a result of this process, your chicken will be extremely tender and the sauce will be rich and intense. Serve up your chicken curry alongside some fluffy coconut rice and grab a naan for dipping.
Whether you have a serious sweet tooth or prefer a savoury dish, cinnamon is the perfect spice to keep in your pantry. There's no denying its place on the Christmas menu – it adds a firmly festive spirit to warm ginger speculaas cookies and heavenly mulled wine – but December is far from the only time you should use this spice. Warm and sweet, cinnamon is perfect for adding depth and is a key ingredient in Asian, Middle Eastern and African cuisines. Our cinnamon bark is only picked from fully mature Indonesian cinnamon trees, giving you nothing but pure, freshly ground cinnamon in all of our bottles.