No time? Our blends are perfect for fuss-free quick meals.
Our seasoning blends pack in the flavour to make your favourite delicious dishes in minutes. Excellent for a quick mid-week meal or a tasty treat when you're short on time.
Explore all of our seasoning blends and spice mixes
With flavours from across the globe, delicious one pan wonders and tantalising loaded fries, our blends have something for every taste. Find your perfect match here.

10 Super Quick But Tasty Recipes That Every Millennial Should Know!
Add some new meals to your repertoire and reap the benefits.
01. A delicious vegetable fried rice fakeaway.
Vegetable fried rice is the dish that keeps giving. As well as being endlessly customisable depending on what you have in the fridge, it's also almost impossible to get wrong and super tasty. Get your rice cooking in a pan while you prep your vegetables and, if you fancy it, meat. Use a spice packet like Schwartz Chinese Special Vegetable Fried Rice while cooking to make sure that your dish is full of delicious and fragrant spices.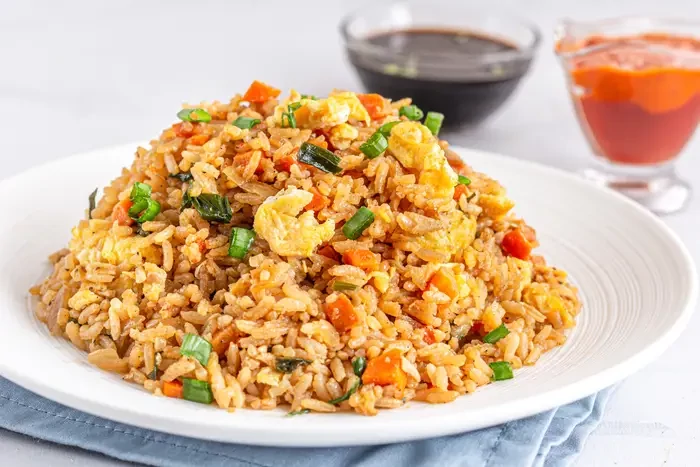 02. A colourful and vegetable-packed salmon stir-fry.
A stir-fry is a great way to pack in as many of your five-a-day vegetables as possible, and adding in some salmon will boost the health benefits of your dish. Achieve super-crispy and delicious skin on your salmon by preheating a pan and cooking it skin side down first.
03. A super-easy, oven-baked French bread pizza that will satisfy your cravings.
Fancy making yourself a pizza but don't want to deal with the dough? This super-simple, but super-tasty take is a great recipe to have under your belt. Simply spread some tomato puree on a baguette, pop some cheese on top as well as your chosen toppings, and bake!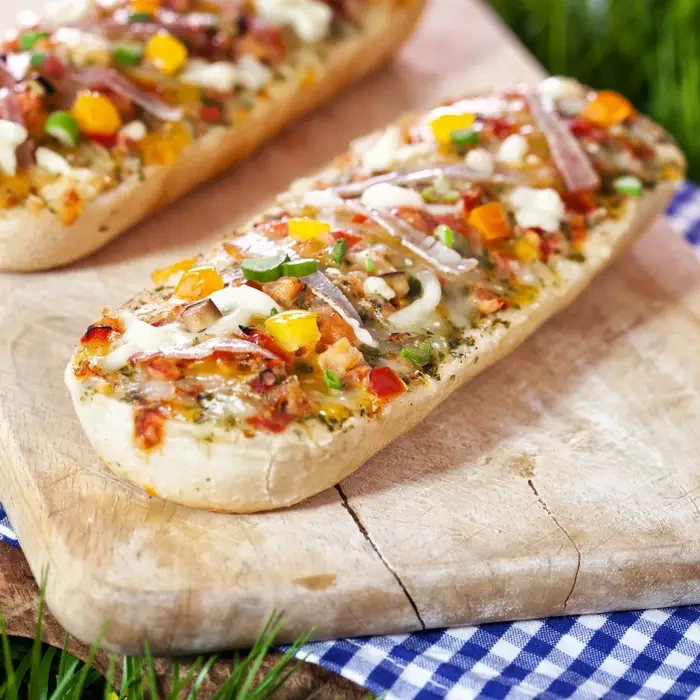 04. Smoky BBQ wraps that are great for when you have friends over.
Want to host some friends without doing too much work? Wraps are a great way to keep everyone happy, and they don't take hours to prep. Season your chicken with the Schwartz Smokehouse BBQ Wrap It Recipe Mix before cooking, then prep the toppings for your wraps. Lay out shredded lettuce, cheese, pickled jalapeños, yoghurt, salsa, and guacamole and let your guests put together their own dish.
05. A super-versatile frittata that will help to clear your fridge.
If you're a one-pan fan, the frittata is a recipe that you should prioritise mastering. This versatile dish can be enjoyed with just about anything as a filling and is a great way to use up any ingredients that you may have in your fridge. Whip some eggs together, season, and then fry in your pan, before adding your toppings and popping in the oven to bake and finish off.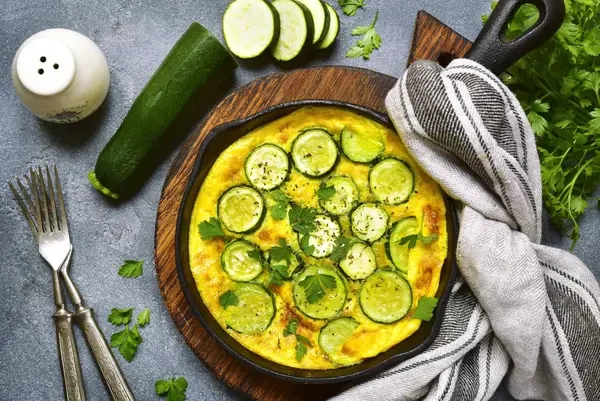 06. A classic spaghetti Bolognese that you can freeze for later.
No list of easy-to-make recipes would be complete without a mention of the classic spaghetti Bolognese. Fry some onions, celery, and carrots together in a deep pan, before adding your mince, a tin of chopped tomatoes, and seasoning. Then leave to simmer. Serve over your pasta with some Parmesan to top the dish off. The best bit? If you make too much, you can freeze your Bolognese mix or finish it off on some toast tomorrow. Don't knock it until you've tried it!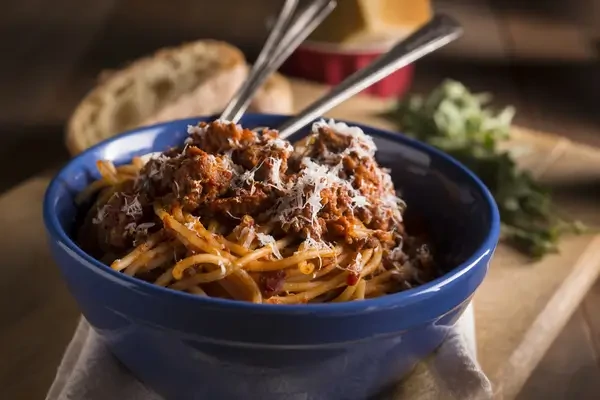 07. A one-pan Cajun chicken and rice dish that will save you from washing up.
Washing up is without a doubt the worst part of cooking, but with this dish you can avoid the pain of doing so without losing out on any flavour. Fry up your chicken and bacon (or sausage) until cooked and then stir in rice, a Schwartz seasoning sachet, and some water before leaving it to simmer and reduce. Once all of the water has been absorbed, season to your taste and serve up! If you're more of a seafood fan, you can swap the chicken for prawns or if you really want to maximise on flavour you can keep both!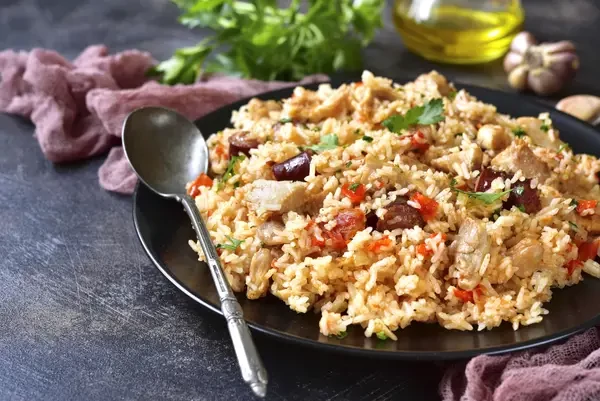 08. A hearty black bean stew with fried plantain that will keep you full for hours.
Everyone should be able to make a stew. They're super easy to pop on and leave to simmer so you can get on with your day while your meal makes itself. While there are a thousand different variations that you can learn to master, why not bring a taste of Cuba to your kitchen table with this black bean stew with fried plantain on the side. For the stew, simply fry onions, peppers, and garlic together, before adding your black beans and vegetable stock and plenty of seasoning.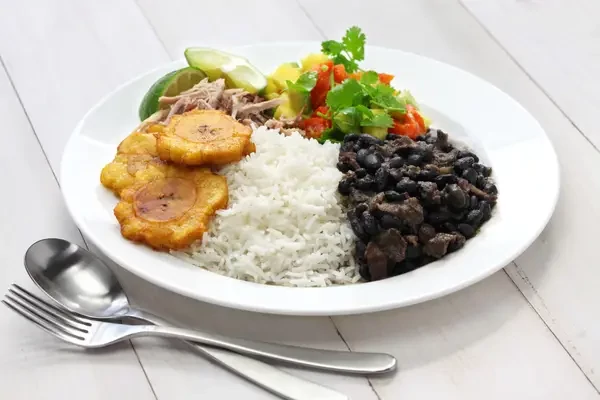 09. A light Halloumi and lentil salad that you can whip up in 10 minutes.
A salad doesn't have to be just green! Fry up some Halloumi and boil your lentils for this healthy but very tasty dish. If you're still looking for some extra flavour, dressing will make all the difference: Adding lemon juice, zest, and some capers with oil is a simple way to give this salad a bit more depth.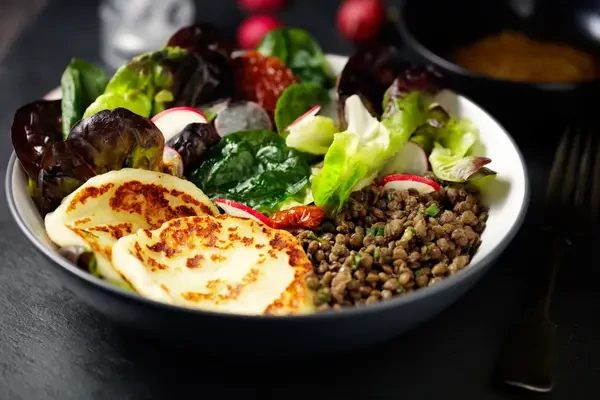 10. Supercharged seasoned and loaded fries that are the perfect accompaniment for a movie night.
Give your chip dinner a revamp by loading it up with some flavour-packed toppings. A paprika, garlic, and black pepper seasoning sachet from Schwartz will lay the foundations on which you can then build by adding cheese, soured cream, and even some leftover Bolognese. Now you just need to pick the film!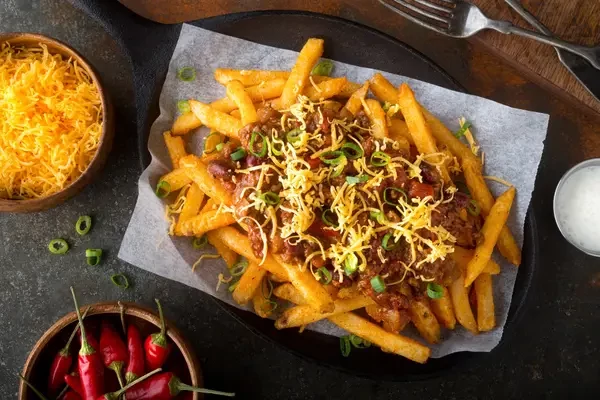 We've partnered with Proper Tasty to create some properly tasty recipes!
The experts at Buzzfeed Proper Tasty have created some delicious dishes to show you just some of the different ways our seasoning blends can make your favourite meals.