A Simple Guide on How to BBQ
When it comes to giving food the sunshine treatment, the BBQ just can't be beaten. Whether you want to make a warm weekend more entertaining or feel like cooking up a storm as the temperatures soar, throwing a BBQ gives you the freedom to experiment and flavour your way.
Grilling a smorgasbord of different ingredients over open flame in the fresh air is the best way to tantalise all the senses. After all, there's not much you can't sizzle up on the BBQ. From molten cheeseburgers bursting with smoky sweet flavour to aromatic garlic and herb chicken, the BBQ is an easy route to culinary creativity.
Wondering how to start a BBQ? Well, with a little help from Schwartz herbs and spices, it's easy to get to grips with the fine art of barbecuing. Once you master the basics, you'll be able to rustle up a whole range of exciting and delicious dishes. There's a BBQ recipe perfect for everyone, whether you're treating your family to a round of freshly grilled spicy pork kebabs or getting inventive and threading a myriad of colourful vegetables onto veggie tofu skewers.
Of course, not everyone is born a BBQ master. If you're a first time griller or simply want a refresher on how to fire up the grill, this simple guide to cooking the perfect BBQ will ensure you're ready for cooking al fresco this summer.
Charcoal or gas?
It's the question that divides BBQ fans across the globe. Choosing between charcoal and gas comes down to personal preference, and despite what some fervent grillers say, one BBQ isn't necessarily superior to the other.
A traditional charcoal BBQ gets extremely hot, and needs to be lit manually at least 20 minutes prior to cooking. Cleaning a charcoal BBQ can be more complicated, but that's something many people are willing to accept, because cooking over open flame brings the huge bonus of achieving that unmistakable smoky flavour every time you grill.
Gas BBQs typically get hotter quicker than charcoal, which makes them more convenient, and so especially great for last-minute gatherings and midweek BBQs. However, you won't be able to achieve the same rich, smoky flavour as you would cooking over charcoal, unless your gas BBQ has a smoker box that sits on top of the cooking grate. You can still add wood chips to this to mimic flame-grilled flavour.
How to light a BBQ
For novices, one of the most intimidating elements of barbecuing is often cooking on charcoal. Remember, the key ingredient to a brilliant BBQ is confidence. When learning how to BBQ, safety should always come first, so always start by setting your grill up in an open space that's well away from fences and trees. Arrange your charcoal in a stack and push balls of newspaper or woodchips between the coals. Light the paper and allow the flames to rise in their own time. Don't make the mistake of throwing your food on the BBQ too soon – ensure the flames die down first for an even distribution of heat. Once the coals turn ashen, you're ready to start cooking.
Controlling the temperature of your BBQ
Whether you choose gas or charcoal, learning how to keep control of the temperature is one of the key elements of learning how to BBQ. The formula for a delicious BBQ is a precise balance of timing and temperature. It's easy to control the temperature on a gas BBQ, as they often come with gas grill knobs which allow you to adjust the heat. In many cases, you'll want to use fairly high direct heat for a quick cook BBQ.
If you're using a traditional charcoal BBQ, the process of controlling the temperature is a little more complicated. In this instance, 'slow and low' is the way to go. It's best to use indirect, low and consistent heat when cooking over an open flame, and worth grilling your food for longer to ensure it is cooked properly throughout. There are many different types of charcoal BBQ and you'll need to adjust how you cook depending on what kind you're using. The most popular and common style is the barrel BBQ, also known as a drum BBQ. More proficient grillers and those who like to host BBQs regularly may favour an offset or kamado BBQ, or one that includes a bullet-style smoker.
Whatever method you choose, remember to shield your BBQ from the wind, as oxygen in the form of unwanted airflow can fan the flames and cause your BBQ to spike in temperature. Conversely, if you're hosting a big BBQ party and feel like the heat is starting to die down while you are still cooking, add a few more coals around the outside of your BBQ. Let them flame up and die down to add a renewed wave of heat.
Adding flavour to your BBQ dishes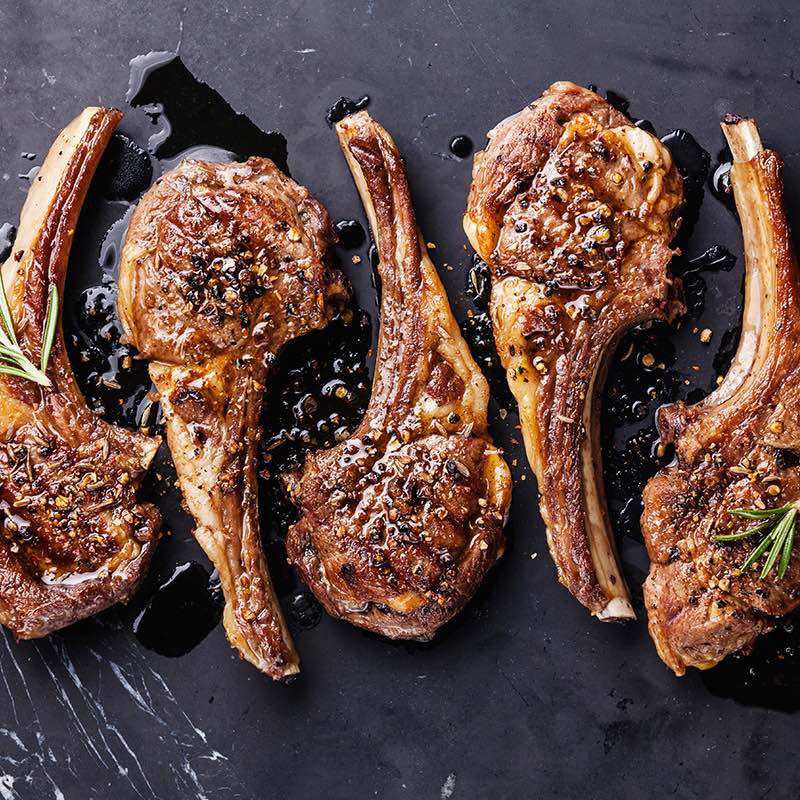 Once you've mastered the basics of how to BBQ, you can begin having fun with different flavours. Marinating your ingredients in sauces, rubs, herbs and spices is a great way to achieve a variety of amazing flavour profiles. Apply dry herbs and spices or rubs to your ingredients before cooking, and add sauces towards the end of cooking to create a beautifully caramelized crust.
For a one-stop shop, Schwartz Classic BBQ seasoning contains a perfectly balanced blend of dried onion, chilli powder, cumin, oregano, brown sugar, coriander seed and paprika to make every BBQ dish sing. Of course, there are many different ways to experiment. Add a whole new dimension of flavour to traditional ingredients, from cocoa-rubbed spare ribs to BBQ-sauce-smothered lamb cutlets. If you're looking for a lighter or healthier BBQ dish, you could try grilling fish instead of meat. This salmon with chimichurri mango salsa is bursting with bright summer flavour.
A plethora of meat-free options including halloumi cheese, vegetables, corn on the cob and tofu ensure that veggies and vegans won't miss out on the fun this BBQ season. This recipe for BBQ chimichurri cauliflower steak is one that everyone will want to try.
Now you know how to BBQ, it's time to put your skills to practice! Our BBQ recipes will wow your friends and family.